SightRunning guides...
are experienced runners, city insider and entertainer
Conversation guaranteed...
because of a comfortable SightRunning pace
Avoiding road traffic...
is not that easy in Berlin, however many bridges and under crossings give good alternatives to see the best of the city without traffic lights
Safety in traffic...
is our concern - we keep to the German road traffic regulations for your and our benefit
Fitness and well-being...
is part of your individual responsibility and we take care for an unforgettable SightRunning event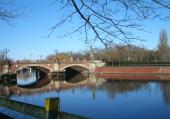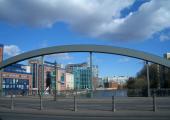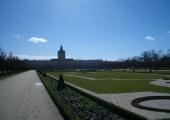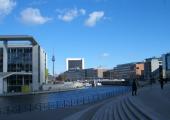 Our SightRunning Guides...
are experienced runners, know the highlights of the tours very well and like to share their knowledge about local history, places of interests and other attractions on the run. In addition enjoy one or another Berlin anecdote.
Running pace...
is an individual criterion. Our SightRunning guides watch you carefully and adjust quickly the right pace for you and for a comfortable conversation. We make sure SightRunning will remain a fun experience of your Berlin visit. And there is always time for quick photo-shooting.
Avoiding road traffic
Even though 3,4 million people live in Berlin, the German capital leaves plenty of room for SightRunning away from the road traffic - even within city center. Many bridges, underground crossing, promenades along riverside or public parks allow to bypass the roads with heavy traffic. On tour you'll sometimes not believe you're in the heart of the biggest town of Germany: you might in fact see rabbits or a fox on our tours.
Safety
Despite of our efforts to optimize our tours we may not be able to avoid one or the other street crossing. Your safety is of great importance to us and therefore we follow the German road traffic regulations: a red traffic light gives a good opportunity for another anecdote.
Healthiness
Join our tours only if you personally feel fit running the chosen tour. Every participant of our SightRunning tours is responsible for his / her own healthiness.
Please keep in mind, in spite of our precautions and carefully planned tours which we adjust to your needs, we do not take liability for any health problems of our customers.