Facts in brief:
Oxygen shower after a hard working day
Personal guide for running or jogging with sightseeing and a relaxed conversation
Hotel-specific route
Exclusive guided tour
Start and finish is your hotel
Running distance depends on your personal pace and fitness of the day
One hour running pleasure or more...
BusinessRunning
for business travellers
After a hard working day, perhaps endlessly sitting in meetings and conferences, running offers the perfect antidote, ideal for clearing the head for the next day.
Many business travellers come prepared for such a workout. They just fetch their running shoes from the suitcase and explore the immediate environment surrounding their hotel.
You might appreciate someone who can enhance your workout in an interesting way - like a local running buddy, someone who can suggest an interesting running route, report on the attractions along the way, and perhaps even distract you from your daily stress by indulging you in a light conversation about the history, politics and the many fascinating tales of this city. You might even get to know some good places for dinner or Berlin nightlife and activities.
We offer the adequate service
Your personal running buddy will meet you (or your group) in the hotel lobby for an easygoing run to the most beautiful sites surrounding your hotel and its neighborhood.
Our service is designed exactly to your requirements, which includes a hotel-specific running route, an exclusive and local guide, guaranteed timely arrival back to your hotel and last but not least entertaining company.
In the city center districts of Charlottenberg, Tiergarten and Berlin-Mitte you can be certain to see many interesting attractions.
Tailored to your schedule
Your sightseeing workout can be arranged from 6 a.m. until midnight, thus during your lunch break too.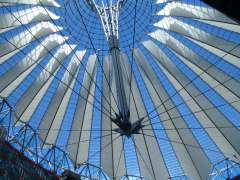 Please specify the start time and running pace. The run will last one hour, less or more.