Our Partners
... with even more sightseeing on the run in other cities
Regardless who first had the idea to combine guided city tours with sports, the concept finds appeal at many places of interest. As one of the pioneers in Germany Goesta Dreise started to guide his customers on a so called "TouristJogging" (slow run) through Hamburg in 2001. Not long after this a similar offer titled "Freiburg-Aktiv" became 2002 known from the city Freiburg in southern Germany. In July 2005 an offer from Rom received media focus. Adnkronos, a major Italian press agency, reported: tourists are introduced to the Italian capital on so called "SightJogging" tours which are carried out in six different languages to date. Almost at the same time in summer 2005 "City Running Tours" in the USA gained attention for its New York City runs. Until today "Sightseeing on the Run" has proceeded to develop with a remarkable selection of sites: Austin, Charleston, Chicago, San Diego and Washington DC.
Meanwhile the German efforts have caught up noticeable. Besides Berlin other cities such as Augsburg, Dresden, Dusseldorf, Esslingen near Stuttgart, Hamburg, Hannover, Leipzig, Munich and Rostock offer guided SightRunning and Tourist Jogging Tours. You can expect even more in near future ...
Map of Germany with city running tours operator at a glance
German Running Tours
This website points to the cities in Germany where travelers will find a qualified sight-running guide to visit the sights while running. The combination of interesting information about the attractions and good entertainment at a relaxed speed is the common concept.
Quick preview of German SightRunning partners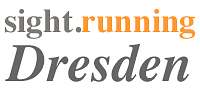 SIGHTrunning Dresden
Dresden highlights tour on the run
Explore the sights of the capital city of Saxony
SightRunning Leipzig
Discover the best known and prettiest places of Leipzig in shortest time
Run and See Düsseldorf
www.run-and-see-duesseldorf.de
Entert®aining - a creative approach to running - for all those who want to turn running into an experience! Masterminded by Steffi Buss, four-time German national mountain running champion
Run in and find out!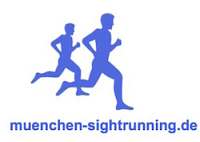 Munich SightRunning
Come together – discovering Munich - listen to stories about Munich's history and feel like not wanting to stop running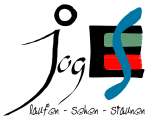 Jog-ES SightRunning
RUN - SEE - MARVEL in Esslingen